Devon the Electric racer
Race through the streets and earn a score based on how electrifying you drive your car. Don't forget your electric car needs charging - pick up battery charge ups to keep you going!
Earn cash via races and achieving AWARDS. Save up and buy new electric CARS and customize them.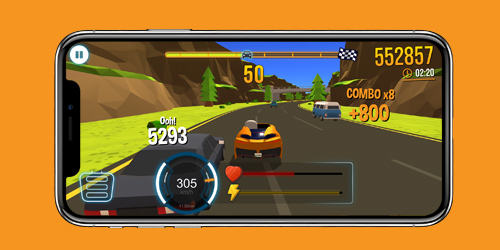 Near miss
Driving near another vehicle without hitting it.
Skillfully weave through traffic - getting as close as you can - but without crashing. The faster you are and closer you are, the more points you earn.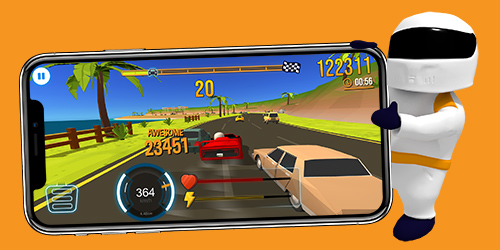 Nutmeg
Driving between two vehicles without hitting either.
This is where the big points are! Carefully squeeze your car between two moving vehicles to earn a big bonus. The more exciting you make it - the more points you earn. Also if one of the other vehicles is big (i.e. a Firetruck) you get more points. If both vehicles are big you get even more points.
Combos
Two or more consecutive maneuvers without crashing.
Each time you perform a point scoring maneuver you gain a combo point. These points stack up, giving you an additional point bonus on each additional near miss, nutmeg, or similar. As your combo points get higher and higher so does the points bonus!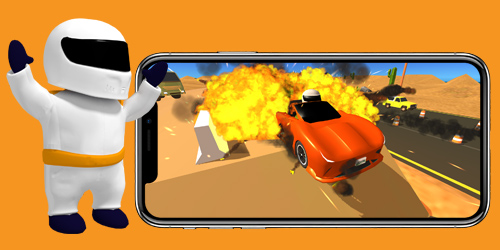 Stunts
Take a risk and become an action hero.
Sometimes a ramp is just irresistible! Construction sites, cliffs, vehicle transports... there are various ways to get a big boost of points by performing a stunt. Driving where you're not meant to can sometimes come at a cost - but with great risk often comes great reward.